In this article, I am going to show you how to get Media Net Approval within 5 Days using legit and legal way. You already know Monetizing your Blog with contextual ads is one of the best ways to earn money online. Media.net is one of the best high quality publishers out there. But its obvious, High quality means strict program policy, hence hard to get approval.
Before we get into how to get Media net approval process, lets take a quick review of the program. Who they really are, and a few program information and features. Later we will take an in depth look as to why most applications are rejected and how to go about it.
Media Net Quick review.
Media.net is a contextual ad network proudly brought to you by yahoo and Bing. What does contextual mean?. This means advertisements will be displayed based on the context of the page. For example assume the page is about best iPhone in the market, then phone related ads will be displayed. Its an ad network that has really grown to an advertising giant, with comparisons to other industry giants like google AdSense. Currently (Refer to post publishing date) media.net is an invitation based ad network, free to join hence anyone can request an invite. Media.net come with some great features, one notable feature is a dedicate account manager to help you in get started.
Let go ahead and look at what Media net is all about. A few program features and information that really stands out.
Contextual Advertisement:

As we've mentioned above, advertisements will display depending on the context of the page. This one of the main reason media.net is so common



High Revenue:

With a quality network, comes good advertises, hence high paying ads. Media.net has various optimization techniques to help publishers maximize revenue from their blog.

Mobile Ads:

Another great feature from media.net is hosting of mobile ads. With the increasingly growing number of mobile devices, this the future of running advertisements. Media net currently offer this in Beta. This technology a lows media.net to automatically detect mobile device browsers, and serve mobile ads, hence helps increase revenue

.
.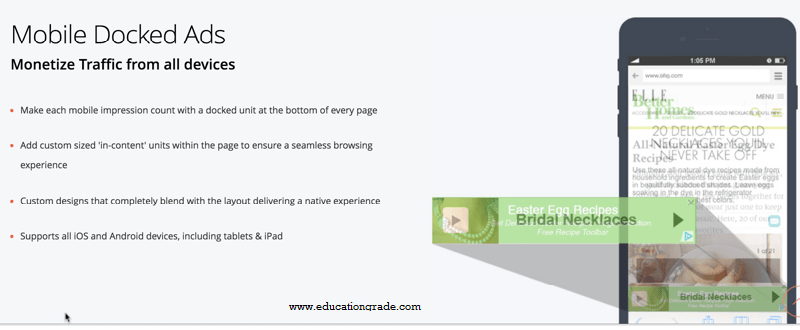 Dedicated Account manager:

Media.net assigns each publisher a dedicated account manager once account is approved. This is a great feature especially when it comes to response to account queries or one on one support.
Clean Reporting Dashboards.

Media net offers a very clean and neat dashboard for publishers. you don't have to be a techie to get accustomed to it.

One account for Unlimited websites.

With one approved media net account, you can run advertisements on any other website you own or wish to. All you have to do is get an approval from your account manager which is easy
How To Get Media Net Approval.
Lets get back to our main topic now that we know a little about media net. How to get Media net approval within 5 days. With this ad network, its quite simple just adhere to their simple site policies and they will approve your request. I am going to summarize media.net program criteria in just four simple steps. If you have applied for the program before and feel your site ready, Just skip this and resubmit your application here.
4 Steps to get Media Net Approval.
Your Main Traffic sources.
Media net emphasis so much on your traffic sources. They will approve websites with a good number of hits from the USA, Canada and UK. To be get approval n this program, you must have a good number of hits coming from the above mentioned countries. Most starters complain of low revenue with media net, but the main reason is the geo-location of their traffic that leads to a low cpc. With Media net their is a way around the low CPC traffic, which is use of Backup ads. If you have an AdSense account, select the option to show backup ads when there are no ads for other countries.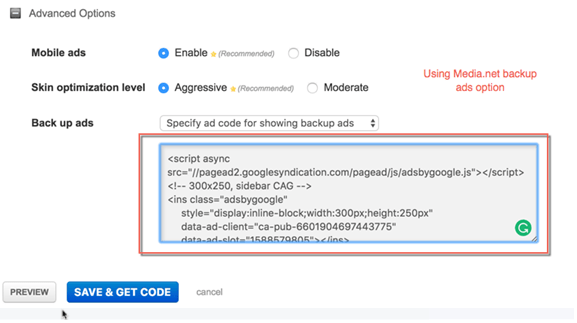 Primary Language of your Blog
Media.net will only approve websites whose primary language is English. If your Blog is not in English, they will reject your application. If your the type of blogger who use multiple language for example English and other languages, you can also try applying. But always make sure your first few pages showcase content in English only. After account approval, notify your account manager that you will run ads on English content only.
Regularly updated original content.
Media net will only accept to their program active blogs with regularly updated content. Also, your content should be plagiarism free, meaning not copied. Should be original ideas that ads value to the user. Like google, media net rule of the thumb is content.
Clean site with clear navigation.
A clean site with clear navigation means your blog should have a professional template and optimized for ease navigation. Avoid un necessary widgets on the sidebar, and keep the blog as clean and easy to use as possible.
Make sure your site has the following: About Us , Contact, Disclaimer and privacy policy page. Also do not implement any ads on your website before you submit it for review. Disable any ads till your application is approved.
With a solid prove of how media net has evolved within the past few years, I am comfortable recommending the ad network. You can go ahead and sign up as a publisher by filling the invitation form. If you are already a media net publisher please share your experience via the comments section below.